Women Soccer 7s
Dear Ladies, welcome to the Phuket Women Soccer 7s!
It might have taken 10 years but since 2012 we finally have an annually women's category in the Phuket International Soccer 7s tournaments organized during November.
In previous years, the Phuket women soccer 7s, a dozen of teams was in the competition from Australia, Dubai, Hong Kong, Macao, Singapore and Thailand.
In 2018, we are expecting more teams to enter in the competition for a new sporty and memorable weekend.
This tournaments does not happen without the support of companies. We would like to extend our gratitude to the Patong Resort Hotel (official hotel) and Soi Freedom Bars (welcome party) who have continued to support these tournaments over many years. Thank you also to the business on Soi Patong who contribute, namely Jaspal Tailors (for your suit needs), Salute Pizzeria Restaurant and also Karlsson's Hotel Bar & Restaurant (for your food needs).
To our other sponsors, advertisers and individuals whose support and efforts have contributed to make this tournament one of the largest and most popular in South East Asia, a huge thank you. More info about Sponsorship Opportunities.
Although the playing venue is a distance from where most teams are staying I think that once you arrive at the Thanyapura Sports and Leisure Centre you will feel that the journey was well worth it. This is a world class facility and we are fortunate to have it as our home of football.
Whether its your 1st time or 6th time we hope you enjoy the Phuket International Soccer 7s experience.
And as always, we ask that you approach your games in the true spirit of international friendship and sportsmanship.
Have a great sports holiday!
Tournament Organizers
---
Next Phuket Women Soccer 7s Tournament:

6th Phuket International Women Soccer 7s
(The Ladies 7s Tournament)
Dates : 10-11 November 2017.
Format : 7-a-side (70m x 45m).
Category : Open Women – 12 Teams maximum.
Location : Thanyapura Sport Leisure & Club, Phuket Island.
6th Songkran International Soccer 5s
Dates : 14-15 April 2018. (during the Thai Water Festival)
Format : 7-a-side (70m x 45m).
Category : Open age, O'35s, O'40s, O,45s, O'50s & Women.
Location : Thanyapura Sport Leisure & Club, Phuket Island.
Note 1: Depend the number of teams confirmed, the tournament may be held over ONE DAY only – Saturday 14th April. You will still receive all the benefits and number of games as you would in a two-day tournament. more info about the Songkran Tournament
Note 2: This is not Futsal – We have 3 synthetic grass fields that are 50 x 30 and will have 7 a side goals. (photo below)
Note 3: If we do not get enough teams in a particular category we would look at combining some of the age groups.
Note 4: Please do not book flights until we can confirm.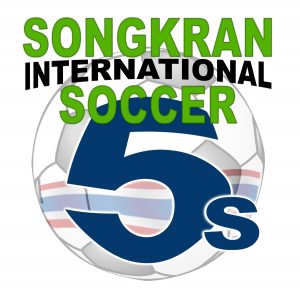 ---
Tournament Information:
* We are accepting registrations now! >>> Click here!
* Participating teams last year tournament will be given preference until 1st May.
* Thanyapura Playing venue map in Phuket Island.
* All teams are invited to provide a team picture, logo and color, players nationality, with a short resume that will be presented in the Tournament Programme.
Team Name:
Country:
City:
Team Color:
Captain/Manager:
Players Nationality:
Team Resume (max. 150 words):
Team Picture and Logo (jpeg 300 dpi): please sent picture and logo on attachment
Mobile Phone Number and Your Hotel Name (only in case we must to contact you urgently in Phuket):
* The Facebook Fan Page "Phuket International Women Soccer 7s" is now online! Thanks to visit the page at www.facebook.com/PhuketWomen7s, then click "LIKE" if you want to support the Phuket Womens Soccer 7s as the top soccer ladies tournament in Asia!
* More info about Sponsorship Opportunities

---
Welcome Letter from Sarah Willington: (Tournament Referee)
Ladies,
Welcome to the Phuket 7s Football Tournament, bought to you for your enjoyment by Tim and Alain. The Phuket 7s have been running for 14 years and the women tournament is to help take this event to the next level.
The Thanypura Sports & Leisure Centre is a world class venue and it is a pleasure to be able to officiate at this ground along with my fellow referees from around the world.
Phuket is a great place to shop, relax by the beach, or see some great sights and attractions.
I look forward to meeting you at the Welcome Party which is being held in Bangla road but most importantly I'm looking forward to seeing you guys play some great football.
I hope you enjoy your stay in Phuket.
See you on the Park
Sarah
---
Previous Phuket Women Soccer 7s Tournaments:
5th Phuket International Women Soccer 7s (Winners)
Cup Champions – Deloitte Ladies FC (Singapore)
Cup Runners-Up – Goodbellas FC (Hong Kong)
---
4th Phuket International Women Soccer 7s (Winners)
Cup Champions – Deloitte Ladies FC (Singapore)
Cup Runners-Up – Goodbellas FC (Hong Kong)
---
3rd CLA Phuket International Women Soccer 7s (Winners)
Cup Champions – Kelmscott Ross FC (Australia)
Cup Runners-Up – Cairns Cassowaries (Australia)
Bowl Champions – Vanneroo City (Australia)
Bowl Runners-Up – Show Di Bola (Macao)
---
Phuket Women Soccer 7s Photo Gallery:
All tournament pictures (high resolution) at www.ThaiSevens.com
---
Phuket Soccer 7s Tournament Magazine:
All previous tournament magazine can be viewed in ISSUSU